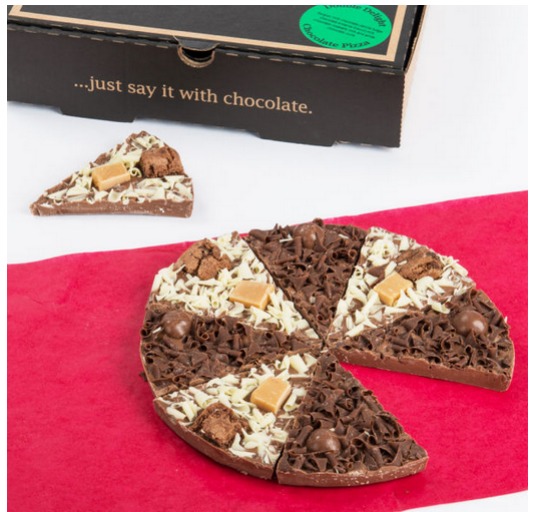 At last, two of my favourite foods in one. Chocolate Pizza. The Gourmet Chocolate Pizza Company make a variety of chocolatey delights in the shape of pizzas, and some of them are on a special offer at Zavvi right now. If it's your first order at Zavvi you can also get 10% off with the code WELCOME.
You can get a 7 inch Double Delight Pizza* for £9.99 with free delivery, and it includes two flavours of toppings on the choccy pizza shaped base - Heavenly Honeycomb and Crunchy Munchy. For the same price you can also get the 7 inch Minty Mingle Pizza*.  If 7 inches isn't enough, then the 10 inch ones start at £14.99.
I think the nicest idea is the Make Your Own Chocolate Pizza Kit*, which is designed as an activity to do with kids, and is £10.99. Looking at what's in the kit has made me think about making a version myself with the kids at home with a flan tin - but they would be no good for gifts like the proper ones!
The Gourmet Pizza Company Chocolate Pizzas come packed in their own cardboard Pizza Box ready to give as a gift, cut into 8 slices, and have a shelf life of 9 months. (Be serious though, who is going to leave that much chocolate untouched for 9 months!)
As with everything at Zavvi delivery is free.
I quite fancy trying the Strawberry and Champagne*one myself...
Thanks to oUkTuRkEyIII @ HUKD