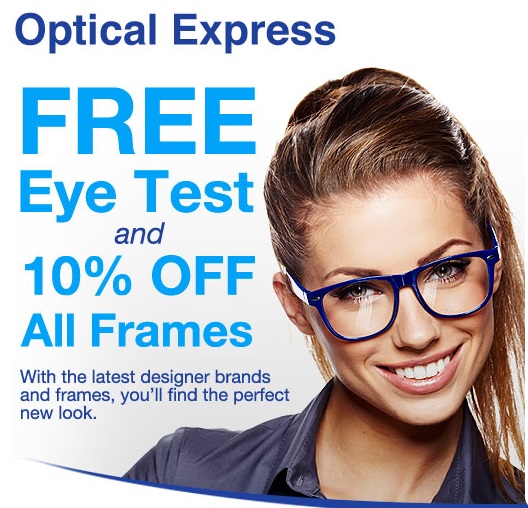 So, you reckon it's time for you to get the old eyes tester again? Perhaps you want to check the kids or you need a new pair of glasses? No matter which is you, this deal should get you grinning a bit. You can get a free eye test at Optical Express and they are also offering 10% off all frames.
So your 10% discount will apply to their entire range of designer brands that includes the likes of Arlock, Bulgari, Chanel, Hugo Boss, Gucci, Givenchy, Police and plenty more. You can get some pretty nifty frames for those glasses of yours with this offer.
To book your free eye test and get the 10% off you need to fill in the form online and submit it to them. They will then get in touch to confirm your booking and ensure you get the discount.