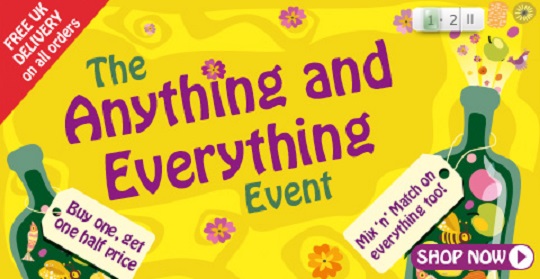 Holland & Barrett are now offering free delivery on all UK orders which is a pretty awesome offer, especially when combined with the buy one get one half price on anything and everything offer they are running right now.
Free delivery is now on all orders and you can combine this with their anything and everything event that is running right now. It's as brilliant as their £1 offer which really does save you a ton of cash. Other offers worth looking at are the buy 2 for £14.28 on the Holland & Barrett Raspberry Ketones or the Bioglan Red Krill Oil mega pack.
Wow, I don't even know what half these things do but I'm pretty sure I would be far healthier if I had them in my system! I mean, what on Earth does Red Krill oil do when it's at home?