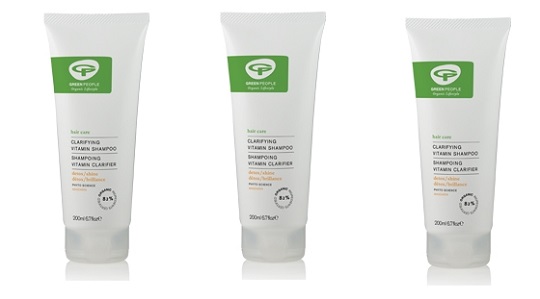 Green People are offering you a free clarifying conditioner worth £10.95 when you buy the Clarifying Vitamin Shampoo for £10.95. That's a pretty sweet offer, especially if your hair is suffering from the constant shift between hot and cold air and is becoming dry and frizzy.
The shampoo is made with organic aloe vera, avocado, mandarin and bergamot and is a natural shampoo for all hair types. You use it once a week to deep cleanse build up and oily reside and it detoxes your hair and gives your scalp a nourishing treat. This also livens up tired hair and has a mood enhancing scent to really keep you smiling.
The product only needs you to use a little bit at a time and is made without any of those worrying SLS, SLES, alcohol or ethanol or parabens and other things in a long and rather daunting list. The conditioner is totally free with every order and will really make your locks shine.