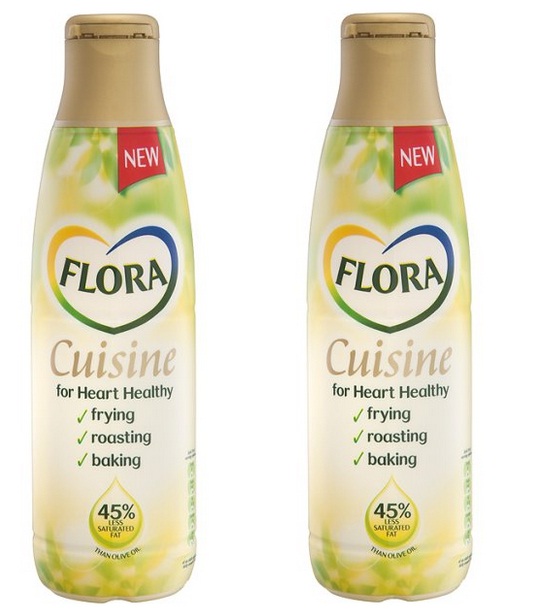 My heart absolutely sank when I found out my boss wanted me to review Flora Cuisine. Mainly because I really don't like Flora, or any kind of margarine. I've not met one yet that didn't leave a cloying icky flavour in my mouth.
However, the boss lady is not to be trifled with. So I said yes, and as a result have spent the last few weeks cooking and baking with Flora Cuisine instead of my usual olive oil, vegetable oil, or butter. (£1.48 on special offer at Waitrose until the 9th of October, 2012, £1.98 at Tesco.).
Flora Cuisine has, according to the bottle, 45% less saturated fat than olive oil. It is also described as a blended vegetable oil emulsion for frying, baking and all types of cooking. Not so yummy sounding but that makes it suitable for vegetarians.
I cooked a roast, did a bit of frying, and made some cakes, using Flora Cuisine. Read on to find out how I got on.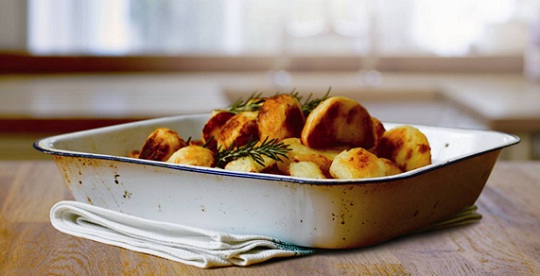 First off I was a bit confused on how much to use. On the bottle it says that you use 100ml of Flora Cuisine where you would use 100ml of oil or 100g of margarine or butter. On the website though it says you use 110ml. I stuck with the measurements on the bottle for my cooking as I don't think most people will go to the website to look this up. I wouldn't if I wasn't reviewing the product.
Further usuage guidelines tell you to heat your pan, add some Flora Cuisine, then when it turns from ceamy to clear and the bubbling reduces, it is hot enough to cook your food. It says there is little to no spitting or burning when heated, and I did indeed find this to be the case.
Now it could be that all margarine is like this when you cook with it. I don't know because I don't like margarine and have never used it to cook with. It felt really strange to me though to be squirting out what looked like runny, melted butter onto the pan.
First, before lighting the hob, I tasted some. Actually this was quite pleasant. It is a lot creamy, with a saltier, flavour than margarines I've tried including Flora. In fact, I'd go as far as to say that I liked it.
I fried some eggs using the stuff, and these came out tasting like I'd fried them in creamy margarine. Not too bad although I could still taste that faint aftertaste I dislike from margarine in the back of my throat. As a result I wasn't too keen on trying it out on the Sunday roast.
But I do have to say that the potatoes came out wonderfully crisp, with that sort of golden sheen you normally only get with a good coating of goose fat. I was impressed.
I didn't like it so much on the chicken. I felt like I had to use a lot more of this than I would do if I was using oil. Perhaps that is where I went wrong. My other half didn't notice a difference at all. As far as he could tell, I hadn't done anything different with my roast. So either he never really notices at all (a possibility but men and their roasts - they're normally really finnicky about these things) or it is just me being over sensitive.
Finally I made a batch of moist, dairy free brownies. I have friends who don't eat dairy, or any animal fats, and this is a recipe I've made for them quite a few times before. It uses a cup of vegetable oil instead of butter, and I've always found that this gave it a cloying, slightly bitter aftertaste.
I didn't get that with the Flora cuisine. In fact I found the brownies tasted a lot better, and as if I'd actually used butter in them. My friend however ate one and asked me if I'd done anything different because the brownie didn't taste as good as it usually does. Honestly there's days where it seems like you can't win!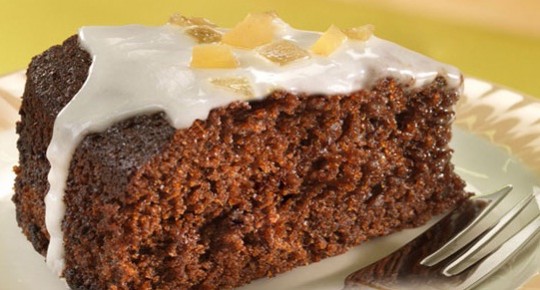 Price wise, this compares really favourable with supermarket brands of olive oil. At Tesco, a 500ml bottle would cost £1.75, and this is just about 20p more. The brand I prefer costs £3.79 though, for a 100ml bottle, so this would be a lot cheaper.
You have to keep Flora Cuisine in the fridge though, and once it is opened you have to use it within the best before date. So that makes me a little bit less inclined to buy it in the future. I prefer to cook with olive oil so would only use it occasionally. A bottle of vegetable oil can last me a whole year.
I'd definitely go for this though if you cook with margarine a lot.
Pros: creamy, buttery flavour that's quite pleasant to taste, easy to cook with, works really well on roast spuds
Cons: limited life once opened, have to keep in fridge so I keep forgetting about it
Overall verdict: 7/10 if you don't use a lot of margarine, 9/10 for margarine lovers