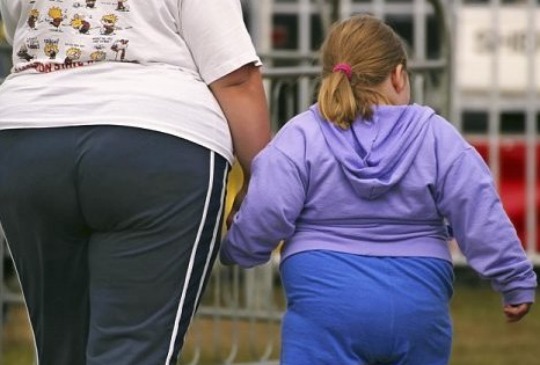 It's that time of year when a HUGE amount of the United Kingdom go on a diet or a fitness kick. Every year I do it myself, I make promises to myself that I WILL lose weight. I did do it once, I lost an impressive eight stone. I can't help but wonder what my eating habits look like to my children and whether it has an impact on their attitude towards eating. My yo-yo dieting started in my teens, and I can't help but think if that was perhaps due to my parents fluctuating waistlines.
One day, last year, we went out for a family meal to an all-you-can-eat restaurant. Of course I stuffed my face with as much as I could, only to be mimicked by my two eldest sons. After the meal, we were all feeling over-full but my first born burst into tears and said he shouldn't have eaten all of that, and that he felt fat. Baring in mind that he was eight, it broke my heart and I couldn't help but feel responsible. Hearing him say that was like hearing me say it.
Since, I have been much more conscious about my eating habits and I do try to avoid words like fat and diet in the house. Starting this year we are all going to try to be as healthy as we can be, as a family.
We would love to know your thoughts on this, do your eating habits affect your children's relationship with food? Let us know over on our Facebook page.