Braun Thermoscan Electric Thermometer £25.79 @ Amazon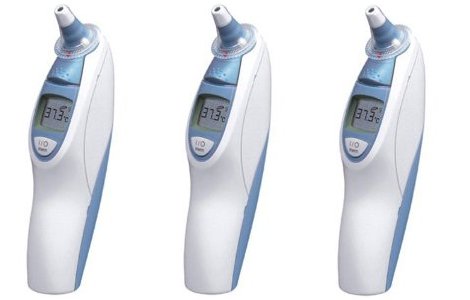 Amazon have a rather nice deal on this Braun Thermoscan Electonic Thermometer at the moment.
There are lots of different electronic thermometers on the market, but the Braun Thermoscan is the one that most GPs use and the one that is used on the majority of hospitals too...so that is the one I bought.
It was one of the very first pieces of baby equipment I purchased way back when, and if I had to work out how much it cost me to buy versus how many times its been used then it would work out to be an absolute bargain - if you get my drift.
This isn't an optional piece of parenthood kit, as far as I'm concerned, it's necessary and non-negotiable - you can't have children or babies in the house and NOT have something to measure their temperatures with.
This Braun Thermoscan Electronic Thermometer is quick and easy to use and is pretty much as accurate as you're going to get.
They're not cheap though and the usual retail price is around the £40 mark - Amazon's previous price was £42.99 but, at the moment, they're selling them for £25.79 instead.
All the usual Amazon delivery malarky applies - if you don't want your Braun Thermoscan Electronic Thermometer super quick then choose the SuperSaver delivery option and pay nothing for postage.
Thanks to mrmuir22 at HUKD