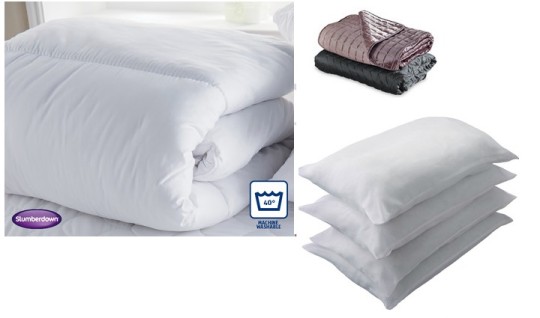 On the 12th of March ALDI has a fantastic Special Buys offer on. Lisa told you about some of the travel beds a few days ago, but they also have a range of bedding on offer too, and it's well worth taking a trip to ALDI on Thursday 12th of March.
The Slumberdown range of pillows, duvets and mattress protectors are available for everything from single to king, and they are really superb for the price. They're 'like-down', without being anything like the price of down bedding.
We have a full set of these, and it's fantastic - like sleeping in a 'poofy' bed. Really quite lush.
Included in the sale is also a set of duvet covers, and bed throws - pretty much everything you need to give your room a fresh look, and give you that hotel feeling for a while!