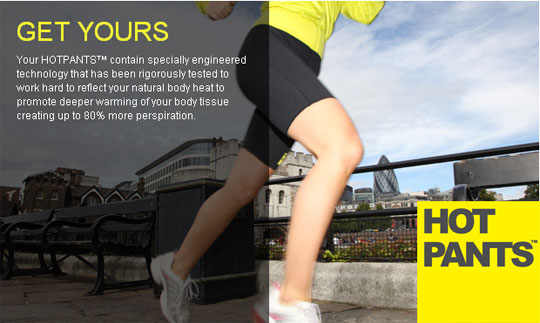 These Zagorra Weight Loss HotPants actually work!  I know the name alone conjures up some crazy mental images and the testimonials sound equally crazy however, I urge you to read on.
It's no good, I'm going to have to write a Zagorra HotPants review - I'm just not going to have enough of a word count to do them justice in this post.
Here's as much info as I can give you in the 100, or so, words I have left...
Zagorra Weight Loss HotPants could also be called inch loss HotPants and are high-waisted cycling shorts made from a wetsuit type material.
Wear them for as long as you like - the minimum is 30 minutes a day - and your skin will feel smoother, the appearance of cellulite will start to lessen and inches will start to vanish.
Yes, I know it sounds bonkers but it's true.  I own a pair - I'm testing them for the health and fitness work in my non-PlayPennies life - and they are great.
As with everything the more you do to help things along the better your results will be - I've done some serious weight and cardio training in my HotPants and am very well placed to offer you this piece of advice:
If you intend to be very active in your Zagorra Weight Loss HotPants, get TWO pairs!  They make you sweat like CRAZY - now you get the HOT bit in the name! - so if you intend to wear them for most of the time (you can even sleep in them) then, TRUST ME, one pair is not going to be enough.
Ooops - I've blown my word count, so I'll quickly tell you that this Groupon deal ends tonight at 11.59pm and will allow you to pick up each pair of HotPants for £19 instead of the usual £44.99.
You'll have to pay £4.99 for delivery and allow 21 days for them to arrive (this was the same for me before; they're rather popular, as you can image!).
Happy being hot in your HotPants!