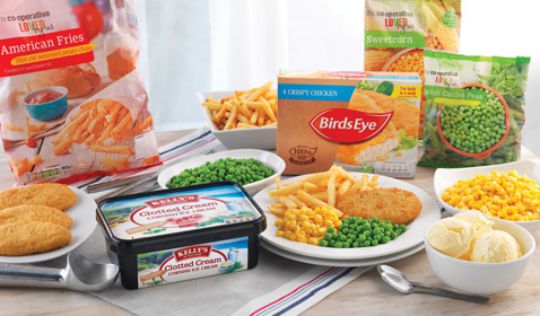 This is a great deal in Co-op stores, and can save loads of money by helping you feed the family for less. They are offering a £5 Frozen Meal Deal, which would normally cost you £11.97 if you bought the items separately!
For your £5 you get the following:
Bird's Eye 4 Crispy Chicken 340g
The Co-operative American Fries 907g
The Co-operative Sweetcorn 750g
The Co-operative British Garden Peas 400g
Kelly's Cornish Vanilla Clotted Cream Ice Cream 1litre
This offer is in stores subject to availability until the 8th September. I think that this is a great deal for this amount of frozen food, and feeding the family for £5 is not bad at all. This offer is in selected Co-op stores only, but you can see of your local store is included by checking on the link above.
Thanks Mum :)