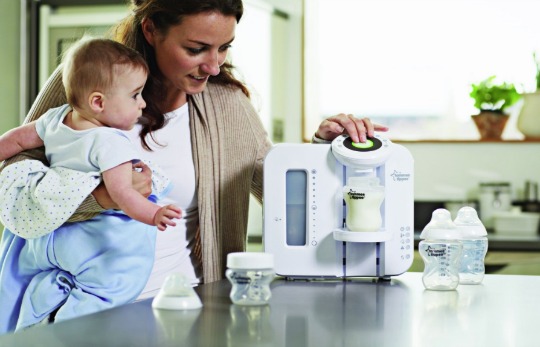 Have you looked at these and but have been put off by the price? Sign up to Amazon Family, and add the Tommee Tippee Closer To Nature Perfect Prep Machine to your cart, then head to the checkout. Once there, just enter BABYFMLY15 into the voucher code box. The price will change from £66.66 to £51.66. You will then also be able to select one day delivery for FREE.
The Tommee Tippee Closer To Nature Perfect Prep Machine warms your baby's bottle to the right temperature and dispenses the right amount of water required. To dissolve the milk powder (formula) the machine gives off a hot blast of water. Apparently, this kills any bacteria also. There's a filter to stop any impurities getting through.
The good thing is that you do not have to buy Tommee Tippee bottle specifically as it fits any kind of bottle. These are very popular amongst parents that I know. They swear they don't know how they managed with out it before. It does seem great for those night feeds.
Membership to Amazon Family is FREE for 30 days so remember to cancel your membership within that month so you aren't charged.
Why not check out our vouchers section, where you will find voucher code BABYFMLY15 and lots for other retailers.