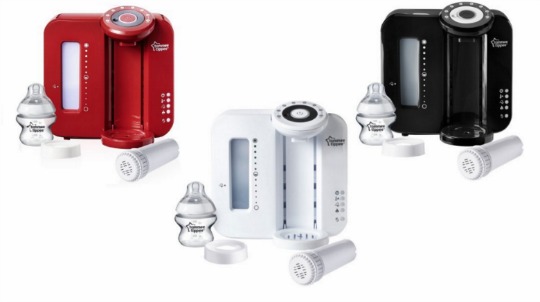 WOW! Fancy getting a Tommee Tippee Perfect Prep Machine ? You might have been put of by the price but now you can get one for just £45! Here's how... sign up for your free month's trial of Amazon Family and then use the promo code TIPPEE25 to get 25% off when you buy selected Tommee Tippee feeding products. Delivery is completely FREE of charge no matter what colour you choice.
The White Tommee Tippee Closer to Nature Perfect Prep is priced at £60 but use the promo code and you will get it for £45! The Red and Black ones can be had for £60 today (the discount code doesn't appear to work on these colours unfortunately).
The Tommee Tippee Perfect Prep Machine is raved about by many new parents. It apparently eliminates any waiting around for bottles to cool down or heat up. We could all do with that when we are up in the middle of the night, with a crying baby. This wonderful creation will make a bottle milk at the right temperature every time.
Be quick, these prices could change at any time!