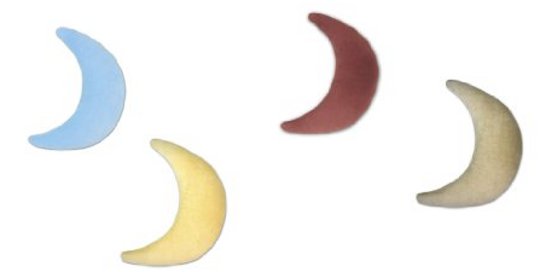 Amazon still has some great deals going – they always do, but these are the January ones – and Theraline Plushy Moon is just one  of the maternity and feeding pillow ranges available. It's currently reduced by 56% from £23.95 to £10.49 –a really good £13.46 saving.
As I type this, I have one of these Plushy Moon pillows from Theraline supporting my back, which is pretty sore as I hit 36 weeks of pregnancy. It's been a fantastic support to me, whether sitting working, or lounging in front of the telly, having something to snuggle into has been great.
This particular brand of pillow is very soft and supportive, and is incredibly light – useful when you have a sore back!
It doesn't have a removable cover, which I find a bit of a downside, but the whole thing is machine washable at up to 40C.
It's a great price, and there's a lot of support to be had from it later too, regardless of how you feed your baby – it can get tiring on the arms!