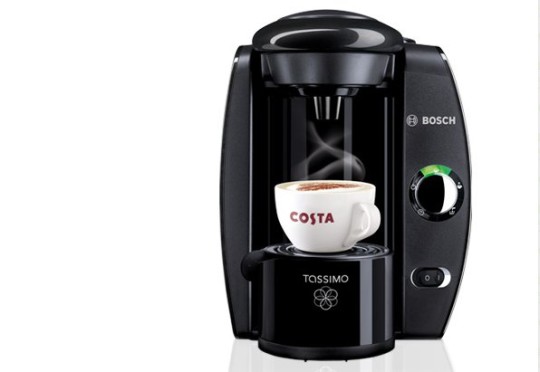 The Tassimo T4 Machine is on offer for £35 delivered. You also get 2 x £10 vouchers in the box to use in six weeks and four months, on minimum £25 spends, so you'll be able to stockpile till the next offer on pods comes around.
Click here to order your Tassimo
Discount: 75% off the price of a Tassimo machine
Voucher Code: COSTATASSIMO
I bought one of these with the last Tassimo offer, and I have absolutely loved it! I must admit I was mortified with the amount of plastic we generated in the first week, but I found a recycling centre locally, so I'm feeling a bit better about that.  It's definitely worth getting if you like your coffee special.
For this and other Tassimo Voucher Codes, visit our voucher page.