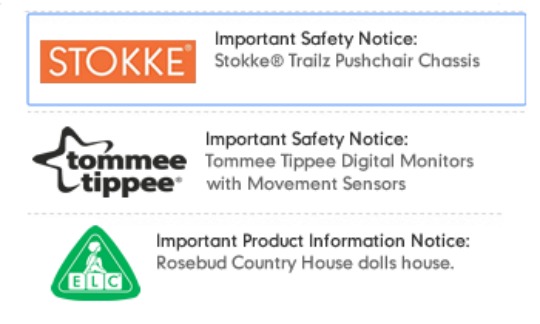 Important Safety Notices and Recalls are often being issued by companies, and when it involves Baby and Childrens products parents are always concerned.
Three new notices have been issued on the Mothercare website, not for their own products but for two Tommee Tippee Monitors, the ELC Rosebud Country House, and the Stokke Trailz Pushchair.
If you have the Stokke Trailz Pushchair you are advised to stop using it immediately due to a fall hazard being identified. It has beem recalled by the manufacturer, and details of how to contact them are on the link below.
If you have purchased any of those products please follow the links below for the safety information, actions you need to take, and contact details for the companies involved.