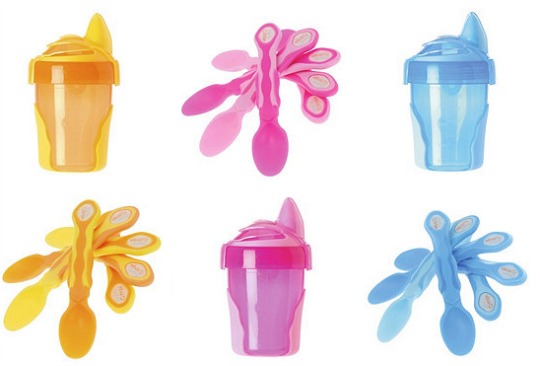 Tesco still have their Mother and baby event running at the moment, but even though they are advertising 'save up to a third' loads of their feeding equipment is actually half price, and prices start from as little as 37p!
There are loads of teethers, cups, bowls, spoons, bottle brushes and more. The Vital Baby range is amazing value at the moment with a pack of 6 Weaning Spoons* for 49p, Free Flow Cups *from 63p, and the Trap-a-snacks and training cups are 99p each.
There are so many things on offer with thousands of items in this category on the Tesco Direct website, but whatever stage of feeding and drinking your child is on there are some great little bargains for them.
I'll be ordering some Vital Baby cups for my youngest, as I used them for my first and loved them. My only decision now is which colour - blue, pink or orange?
With the free click and collect service now available from every Tesco store in the country (wow!) then you don't even have to splash out on the petrol to go and pick them up! Home delivery is £3 if click and collect isn't an option for you.
Thanks to Biboboy @ HUKD.