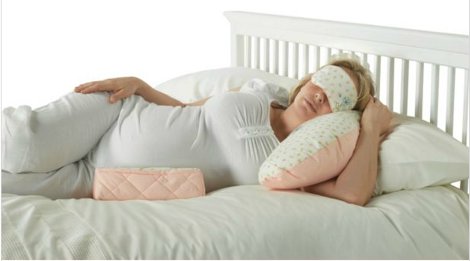 There's £20 off the Mum To Be Gift Set at Argos, which is now selling at £9.99. While it has been this price before, it was out of stock everywhere.
I can't believe I'm looking at Mum to Be stuff again, but here I am, having a sneak preview of what's in store in the months to come – as if I could forget from last time!
This set from Argos includes a feeding pillow and belly wedge as well as an eye mask and a transparent gift bag to pretty it all up.
While I never used my feeding pillow as a feeding pillow last time, it was the difference between sleeping and not sleeping when that preggy belly got to bursting point – I do like the look of the wedge though. It seems so much more sturdy and fit for purpose, really.
The eye mask must be for hospital use, I'd imagine, unless you don't have dark curtains at home, then that's probably ideal for those day time naps too.
The items are washable at 60C and made of 65% polyester and 35% cotton.