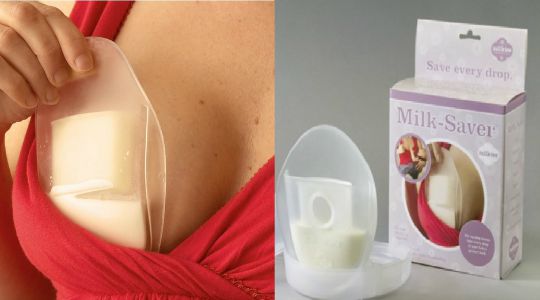 If there was one thing that 'got on my goat' when I was breastfeeding, it was the spilling of the milk on the non-feeding side. What a waste and mine would soak anything I put on it. Why had I not discovered these Milkies Milk Savers? Both Amazon and Tesco Direct have them reduced, so you can get them for just £4.85. These vary in price greatly from around the £10 mark up to £17. It's included in Tesco's Clubcard Boost too, if you have vouchers.
Milkies Milk Saver comes with a durable case to keep it clean and safe. The Milk Saver does exactly what the name suggests, it collects the milk from the non-feeding side, when you have your baby to the breast for a feed. You just slip it into your bra and Voila!
Breastmilk is precious or at least I thought so when I was making it. I once spilt a whole 9oz bottle of it and soon realised that's where the saying about 'crying over spilt milk' comes from.
You can Click and Collect your Milkies Milk Saver for FREE from a Tesco store near you or pay £3 to have it delivered to your front door. Amazon have this as an Add-On item so you will need to include it in an order totalling £20 or more to buy it at all.