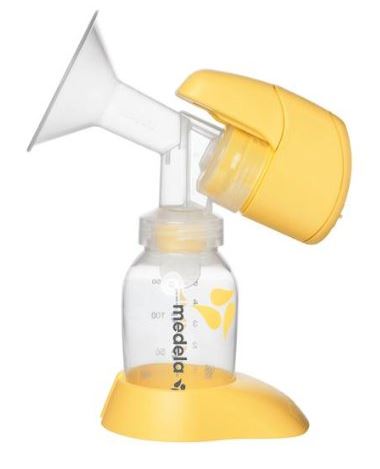 Kiddicare have the Medela Single Mini Electric Breastpump on sale for £50.39 and Amazon have price matched. It's reduced from the RRP of £79.99 - which is roughly what I paid for mine four years ago! - and both Boots and the NCT shop are currently selling it for £69.99. Delivery is free from either seller at this price point. 
As a reviewer through two pregnancies, babies, newborns and nurslings, I have tried and owned a few different breastpumps, from manual to mini to super duper and back again, and I always came back to the Medela Mini Electric. In fact I loved it so much that when I went to South Africa for six months, I took a spare with me, just in case something happened to the first. It is the rockstar of non-hospital grade breastpumps in my opinion (and the hospital-grade one happens to be Medela too.)
The Mini Electric Breast Pump is ideal for short-term or occasional use, has fabulous suction, is easy to assemble and not massively noisy. It's a favourite for many pumping mothers and for good reason.