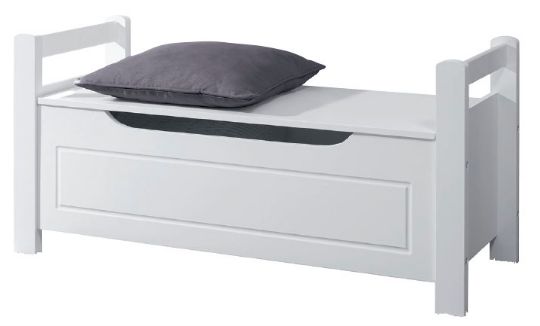 There never seems to be enough storage for children's toys, clothes, bedding and all the other things that clutter up their bedrooms. Good sturdy storage boxes can be expensive but this one looks like a great offer.
From next Monday 10th August Lidl will be selling this Livarno Storage Bench for only £26.99, and it looks ideal for hiding away all manner of things nice and tidily, plus providing another place for seating.
The Lidl website says it is 'robust and stable', though not what it is made of, but there is a 3 year manufacturer's warranty. It has a hinged lid and it's a fair size at 88cm x 43 cm x 38cm, so it should hold a lot of toys and clutter.
Lidl offers are on store only and subject to availability, so if you want one of these it will be best to go to store as soon as you can from 10th August.