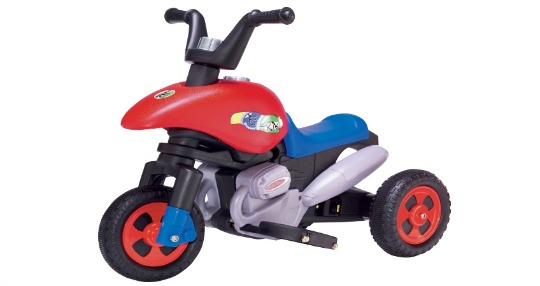 If you weren't already popping to Lidl for the Junior Balance Training Bike that Luschka told us about, then here's another reason to go this Thursday. Lidl will be selling a 6V Electric Tricycle for only £29.99!
It is a tricycle rather than a quad bike but that is still an amazing price for an electric ride-on of any sort. I wouldn't imagine there will be too many around, and if there are they are likely to sell out very quickly.
There's not a huge amount of information on this one, but here's what it says about it's features:
Sturdy frame with a rechargable 6V battery for your little one to zip around for up to (mins): 60
Maximum speed (mp/h): 3
Charger included
2 year manufacturer's warrant
So, does anyone else really really want one? See you in Lidl on Thursday!