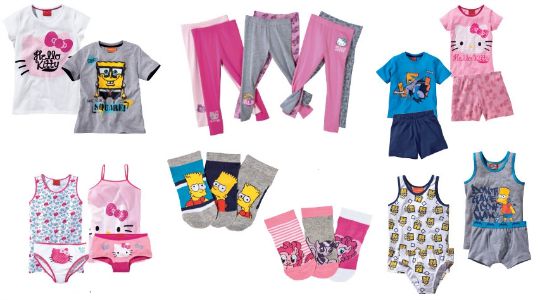 I'm not too sure how I missed this one, but if you're going to Lidl any day soon then you might be able to pick up some great little children's clothing bargains. They have character clothing items from £1.99, and these have been on sale from Thursday so hopefully there should still be some left!
There are different characters from the usual Disney ones, making a nice change. This time it's Batman, Spongebob Squarepants, Hello Kitty, The Simpsons, and My Little Pony. Here's what Lidl are selling:
T-shirts £2.99
Shortie Pyjamas £3.99
Vest & Pants Underwear Sets £2.99
Leggings, 2 Pack £4.99
Socks, 3 pack £1.99
Stocks are in stores only while stocks last, so here's hoping there are some in stock in your local Lidl!