Heads Up: Travel Essentials @ Lidl from 7th May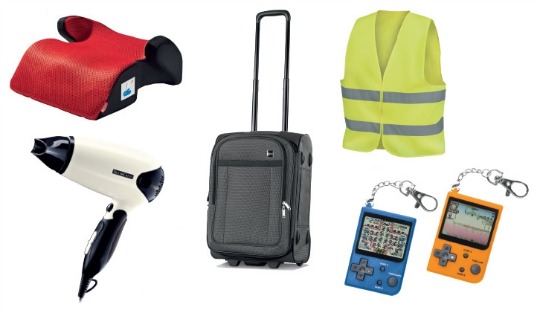 If you are planning on any long car journeys or days out then Lidl's Travel Essentials Offers* have some really good value items that will certainly come in handy. The travel case, hair dryer and booster seat are all great bargains, though I can't say I'm familiar with the going rate for roof bars!
Here's what they will be stocking:
Booster Seat £4.99
Travel Hair Dryer £7.99
Trolley Case £19.99
First Aid Kit £4.99
12V Electric Cool Bag £24.99
Car Seat Cover £5.99
Bluetooth Hands Free Kit £9.99
In Car Charger Set £3.99
Aluminium Roof Bars £26.99
High Visibility Vest 2 for £3
Nintendo Mini Classics Key Chain £3.99
Hubby got excited about some of the car bits (yawn) but the Booster Seat, Hair Dryer, Trolley Case and First Aid Kit are great prices for things that you need for a break away. Those Nintendo key chains might keep kids occupied for a while as well...
These offers are in stores from 7th May, subject to availability.