HEADS UP: 'Suddenly' Perfume & Gifts £3.99, or 2 for £7, from 5th Feb @ Lidl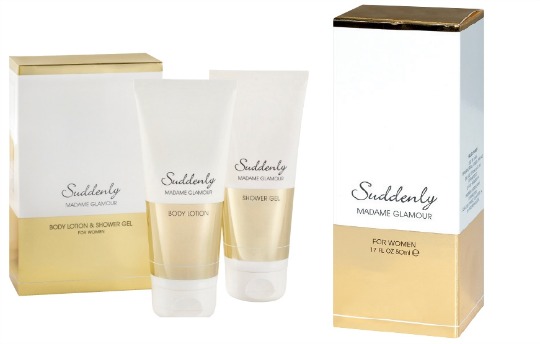 If you haven't heard of it before, Suddenly: Madame Glamour is a perfume made by Lidl. Doesn't sound good so far, does it? However, it has a near identical fragrance to Chanel's Coco Mademoiselle, and when it comes back for sale at Lidl there is always a rush to stock up.
There have been many reports about this Lidl's perfume, including this one by The Independent, claiming that the scents smell so similar that many cannot tell the difference. The obvious difference is the price, with Chanel's being around £66 more expensive than the £3.99 bottle of Suddenly.
If you are already a fan then you will be happy to hear that the 50ml bottles of Suddenly, the gift sets with Body Lotion and Shower Gel, and the scented candle are all due back in store for Valentines. They are all priced at £3.99, or you can mix and match any 2 for £7, which is even more of a bargain!
You can always hint for your Valentine gift (this is so cheap you deserve chocs and flowers too!) or just stock up for yourselves.
The dregs have all but gone from my long treasured Coco Mademoiselle, so this has got to be worth a try!