Heads Up: Kids Character Pyjamas £3.99 @ Lidl from Thursday 9th April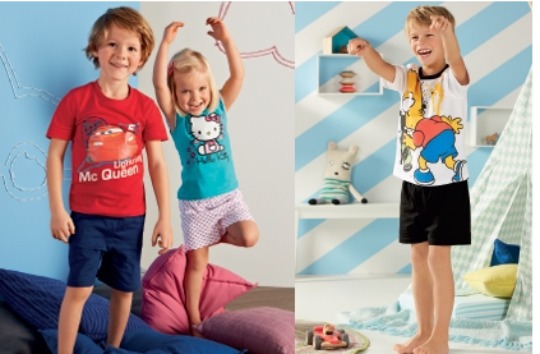 Lidl have another great offer for kids that makes it well worth a quick trip on Thursday. Kids Character Pyjamas will be in stores for just £3.99 a pair from April 9th.
The boys designs are all shorts and t-shirt summer styles, and there's a choice of Transformers, Teenage Mutant Ninja Turtles, Disney Cars or Bart Simpson. They are available in sizes from 12 months to 12 years.
The girls styles are all Hello Kitty! There's a choice of two different shorts and t-shirt sets, or a nightie. Again these are in sizes between 12 months and 12 years.
These will be available in store only, and there are limited stocks, so if you want to grab some summer or holiday PJs for the kids better head to Lidl next Thursday!