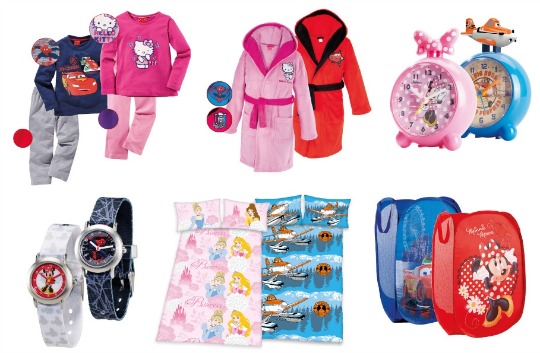 Do you remember that we told you about Aldi's Kid's Nightwear* offers starting this Thursday? Well Lidl obviously don't want to be left out and on Monday 15th they are doing a spookily similar offer, which is good news for us customers!
They characters included are Spiderman, Hello Kitty, Cars, Planes, Minnie Mouse, Disney Princesses, and Monster High (no Frozen though, that's just Aldi). There's pyjamas, dressing gowns, duvet sets, watches and more on offer.
Here's a list of what will be on offer:
Do you see anything there that catches your eye? The Dressing Gowns are great value, and are £1 cheaper than the Aldi ones. The watches look like nice gifts, and you can never have enough hats, gloves and scarves for kids as they seem to lose one of them every day (or is that just my kids?).
I think I might pick up a Planes alarm clock to replace the one our toddler threw in the bath last week...
Lidl deals are in store only, but more information about the items available can be found on their website.