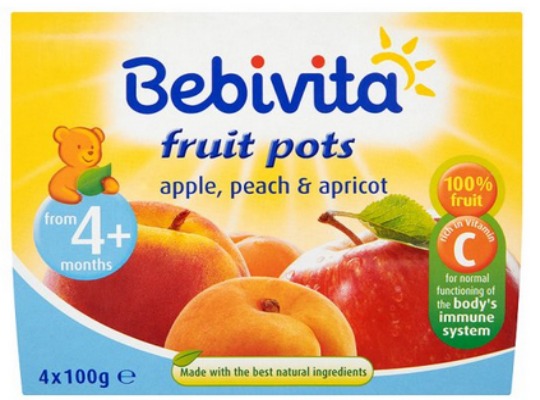 Bebivita make jarred Baby Food, bottles of Baby Juice and I am pretty sure they do boxes of Baby Biscuits too. They aren't as well known as Cow and Gate and Heinz but my son still devoured their jars of food. Not everyone uses pre-made jars but they can be handy indeed for those of us with limited time or for emergencies. I know my local Tesco stocks Bebivita products and they are so much cheaper than any other brands.
If you sign up to their Bebivita Mailing Pack you will get a FREE Weaning Spoon, which is handy even just to keep in the changing bag. I am quite sure that you will receive a money off coupon for Bebivita Baby Products too. I know I got one for 30p off jars.
It's really simple to claim your FREE Weaning Spoon... just click on the link above and fill in your details. They do send you leaflets on weaning and their products from time to time, but it's not a nuisance plus there's always a chance of getting further money off vouchers in the post.