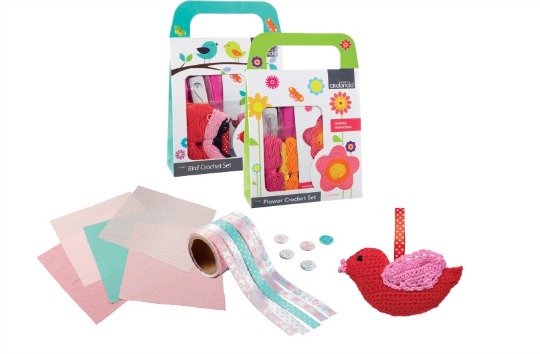 Judging from the reaction to our Frozen Knitting Patterns, it seems that quite a lot of you are into crafting, or you know someone who is! Lidl's Special Buys from Monday 19th January are all sorts of crafting equipment at very good prices indeed.
If you take a look at Hobbycraft or similar shops you can see that crafting in it's many forms is very popular, but can also be expensive, so getting some of the things you need from the bargain supermarkets can save you a fair bit of money.
In this offer Lidl have got big 140 Piece Sewing Sets for £3.99, Kids Craft Kits for £2.99, a Canvas Sketch Pad for £3.99, and a Sewing Basket for £11.99.
If you are looking for somewhere to put all the bits and pieces there are sets of 3 Storage Boxes for £1.99! I'm thinking these might be a good way of tidying the dozens of pencils and crayons that seem to accumulate wherever the kids go.
And if you've downloaded those Frozen Patterns there are various knitting needle and crochet hook sets for £1.99 too.
Lidl offers are in store only, but all the information on the products can be seen on their website using the link above. Now get crafting! ;)