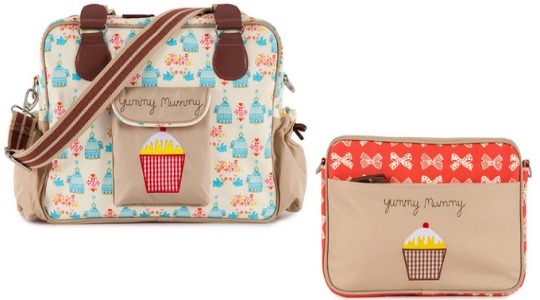 Pink Lining are always in the baby magazines because they sell uber cool changing bags. All the "yummy mummies" have one don't you know? They don't come cheap as a rule unless you manage to bag one in the sale. Today is your lucky day if you are after one, the Pink Lining sale is NOW on and items start from only £9. Be quick as those Yummy Mummy Bags are usually the first to go.
It's not all changing bags, there are lunch bags and other bits and bobs too that are equally as stylish. This Dinosaur Walk Wheelie Case* was £30 and is now only £18 now.
Little one starting school after the holidays? How about these backpacks in Knights and Dragons*or Damsels and Unicorns*? Reduced from £30 to £18.
There are a few Yummy Mummy bags reduced: Birdcage Mini* was £45 now £27, Cream Bows on Peppermint*was £79 now £49.99, Birdcage*was £79 now £49.99 and Hydrangea* was £70 now £49.99.
Delivery is FREE when spending over £50 or £4.95 if you are spending under that £50 mark.