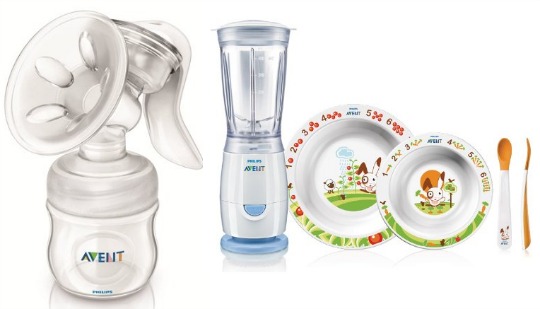 If you are due to have a baby soon then chances are you have bottles, breast pump, steriliser and more to buy. It can cost you a fortune so head to Amazon where they have up to 50% off Baby Feeding items, and as if that was good enough... you get FREE delivery when spending £10 and over, items start from just 87p and if you spend £60+ you could potentially save an extra £15. You can read more about that here.
There are lots of items included so I am sure you will find yourself a bargain or two. For just 87p you can get the Nurture Bottle and Teat Brush*. You will most definitely need one of those.
This Philips Avent Toddler Weaning Kit* looks like exceptional value at £21.82. It includes a blender along with other weaning tools. This Avent Breast Pump* is at a great price. Just £18, when it sells for around £25 everywhere else.
Remember, you must spend at least £10 to get the FREE delivery, plus if you are spending anything over £45 make sure your top up your order to £60 and do the FREE signup to Amazon Family to get that extra £15 off.