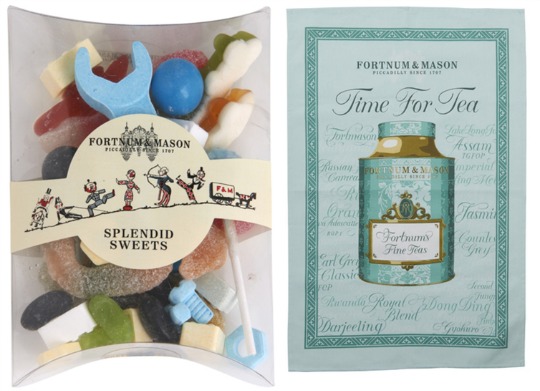 The end of the school year is fast approaching and you may be wanting to get your little one's teacher a little something to say thank you. Some people will give a small gift and others will be more extravagant. A teacher friend of mine once got Chanel Mademoiselle! If you want something rather nice but don't want to fork out for it, then check out the Sale over at Fortnum and Mason. Items start from just 81p.
I like Marks and Spencer, Waitrose and the likes as much as the next person. Fortnum and Mason are along those lines but a touch more fancy. They specialise in luxury hampers and fine foods.
Here's are my top picks from the Fortnum and Mason Sale: Fortnum's Half Crown Heritage Tea Towel*was £10 now £5, Talking Paddington Bear* was £18 now £13.50, Fortnum's Gold Plated Long Handle Caddy Spoon* was £65 (!) now only £16, Fortnum's Gingerbread Money Box* was £16.95 now £12.71 and Boissier Fruity Boules* was £8.56 now £6.56
Free Click and Collect or have your sale bargains delivered for just £4.95.
Thanks to teh arn @ HUKD