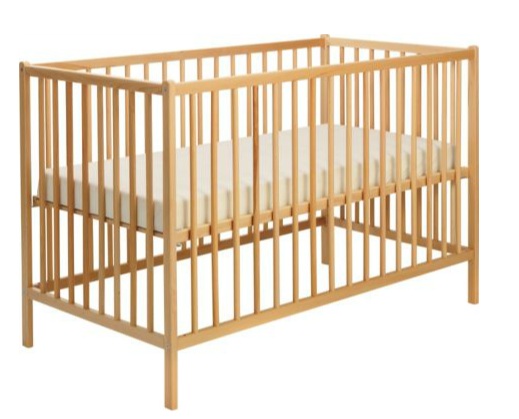 If you're in the market for a second, part time or spare cot, this Beech BabyStart Cot from Argos is £39.99 instead of £59.99. You can reserve this cot now to collect from your closest store, or you can have it delivered to you at home which will cost you an extra £3.95, but may be totally worth it - specially if you have baby with you!
This beech cot from BabyStart has two adjustable mattress positions, allowing you to change the height as your child grows. It is 11.7kg so should be quite sturdy and is  L125, W65, H79cm in measurements - turns out that's quite important to know when you're converting your box room into a nursery!
You'll need a L120cm, W60 mattress to go with it, as that's not included.
This cot is suitable, they say from birth to 2 years or 25kg and you'll need to assemble it yourself.