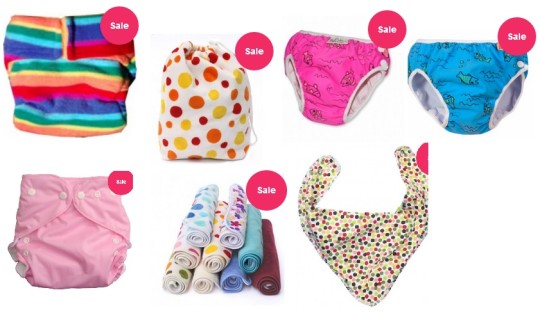 BabyKind has a summer sale on right now with some amazing offers for those using cloth nappies especially.
Both my girls were brought up in cloth nappies as neither of them did well with chemicals when they were smaller, and my oldest had a terrible reaction to most disposable nappies, but I never saw a new nappy sold for the prices they're on sale at BabyKind right now.
Minki pocket nappies are £3 instead of £9.99, Wonderoonappies are £3.99 instead of £15.99 and gorgeous HipHipBaby wet nappy tote bags are down from £7.50 to £2.99. HipHip Baby changing mats are down to £4.49 and Imse Vimse swimmers are down to £7.50 .
If you're not too fussed about everything being 'oh so perfect' for your baby, the Bandana Bibs 'Seconds' are 75p right now, down from the usual £2.50. These have some marks from being on display, or threads loose and so on.
If you have a baby coming, or are looking for new baby presents, there are fabulous prices to be had here. I half wish I was having another baby, just for another go at those cute little cloth nappies!