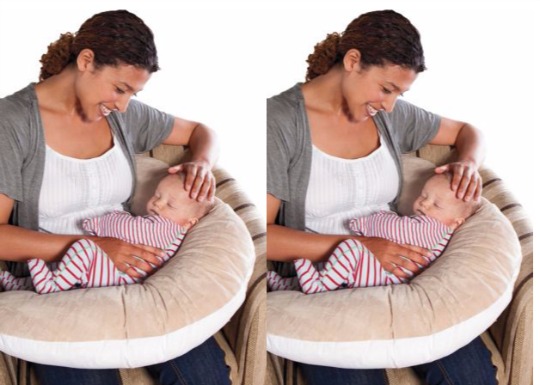 You will have seen those body hugging maternity/feeding pillows. On my first two pregnancies I never bothered with them, then on my third I found one cheap in my local Asda and it soon became one of my best baby related purchases. I used it in bed at the end of my pregnancy, then to rest baby against my body as I breastfed and to help my older boys hold their baby brother as safely as possible. This Baby Feeding Pillow from Argos is reduced to just £6.99, down from £13.99.
The Baby Feeding Pillow is not exclusively for feeding baby but like I said it is handy for getting baby in a comfortable position when breastfeeding. You don't have to be breastfeeding, use it when bottle feeding too.
This particular one is made from 100% polyester fleece and the backing is 65% polyester 35% cotton. This has got amazing reviews on the Argos site, and it's for good reason. The Baby Feeding Pillow of mine really saved my back.
You can Reserve and Collect the Baby Feeding Pillow for FREE from an Argos near you. If you would prefer to have it delivered to your door then it'll cost you £3.95.
Thanks to NinurtaEnki @ HUKD