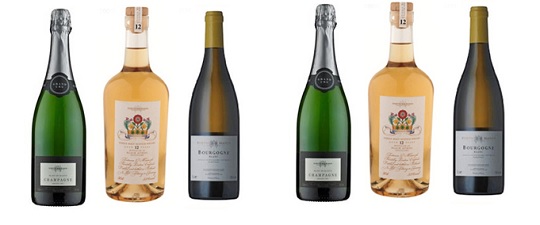 Ok, so I always assumed that this was a hectically expensive brand, and it is, but the sale items are not too shabby and these wines would make lovely gifts or simply stocked into the cupboard labelled "Parental Emergencies". Fortnum & Mason are offering 25% off winter wine and spirits.
You can choose from a hand-picked selection of wines and spirits that offer a superb experience at an excellent price. This tempting list includes everything from champagne to a fine malt whisky and there should be something here to please everyone's tastebuds.
There is the Fortnum's Blanc de Blancs Brut down to £22.42, the Allegrini La Poja down from £65 to £48.75, the Charles Heidsieck Brut Millesime 2000 down to £56.25 from £75 and the Coronation single malt whisky down to £33.75 from £38.25.
You will find a rather lovely range in the offer that may be worth a little treat for you this weekend.