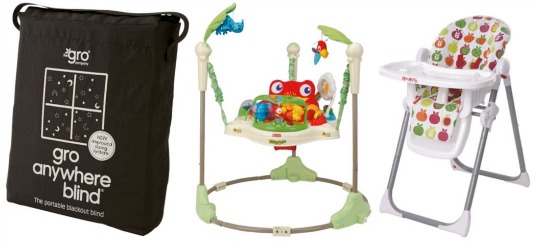 It's scary just how much stuff you need to buy for a new baby. How can someone so little need so much? And it can cost a fortune. We help as much as we can by finding the best deals on baby products, and things like this offer from Tesco can be a big help as well. They have a new eCoupon which will save you £20 when you spend £100 on selected baby and toddler items.
Click here to see what you can use the eCoupon on @ Tesco Direct*
Discount: Save £20 on baby and toddler
Minimum Spends: £100
Terms: Selected baby and toddler products only. Excludes Tesco partners.
Expires: 17th June 2015
Code:  TDX-TNPR
Although the term 'selected' sometimes puts me off, this voucher is valid on over 1700 items, so the chances are that some of the things on your list will be included. Don't just think about the big things like cots and pushchairs, as they are likely to be above £100, but you can use the eCoupon on any of the baby and toddler items on the link above as long as your total spend is over £100 before the discount is applied.
Tesco Direct voucher codes like this work when the item is reduced in price as well, so that could add up to some really big savings. You have until 17th of June to use this eCoupon, so we will be keeping an eye out for the best buys we can see using this in the meantime.
You can find this Tesco Voucher Code along with money saving codes for many other retailers over in our voucher section.