2 x Sakura Car Window Sunshades £1.08 Delivered @ eBay/brooklyntradingltd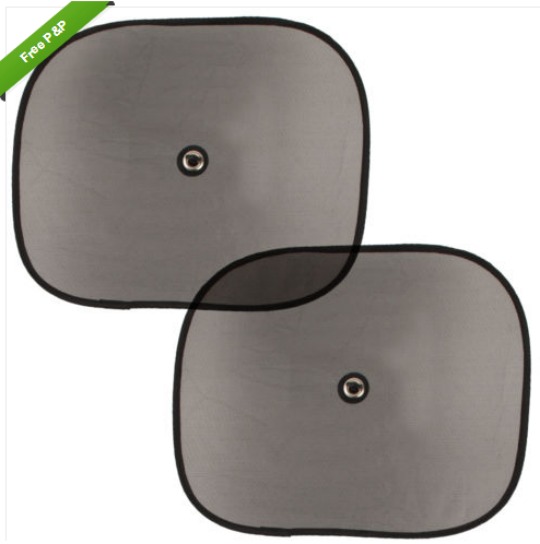 My children get bundled into the Zafira at every opportunity when the weather is nice. Picnics, visits to the park or on a really hot day, the beach. I'm a bit of a worrywart when it comes to sun protection, especially when it comes to my baby boy.
As much as we cake our children in suncream, there are a few extra steps we can take to protect them from harmful rays. Sunglasses, sun hats, etc. These sunshades made by Sakura on Ebay are another way. At £1.08 a pair delivered they are a cost effective way of helping the children stay in the shade.
There is an option to collect these for your local Argos but they are also offering free p&p to your front door.
Shove them in the glove box when not in use as they fold very small. However if you are not lazy like me, you can store them in the bag they come with.  With the use of two sunscreens they can also help reduce the temperature inside the car (apparently).
Each sunscreen measures 44 x 36cm and fixes to the windows by means of suction cups.