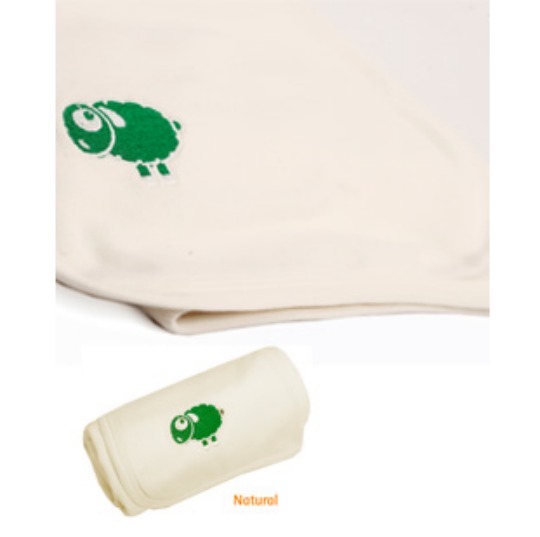 We were recently given a receiving blanket to review from Little Green Sheep (£19.95) and it quickly became one of our favourite baby items.
At 80cm x 100cm it's the perfect size for cots or cot beds, and it's available in two different colour options; Eco White or an unbleached natural cotton colour.
Made from  super soft organic cotton, this baby blanket has a fine knit jersey interlock, making it durable for year round use, and cosy enough to use when out and about or as baby bedding.
It's also machine washable and fairly traded. Bonus.
We received lots of gorgeous gifts when our baby arrived but the simplicity of this baby blanket won me over. It may not be colourful or fleecy or any of the other things that baby blankets seem to be made of these days but it's soft and cuddly, super-easy to launder, and warm enough to become one of those blankets that we take absolutely everywhere with us. There's something very appealing about the natural look and feel of this too - it's a refreshing change from the very brightly coloured fabrics and synthetic materials that so many baby basics seem to be made of.
So, if you're looking for something a little bit different as a baby gift then I recommend this highly. It's bound to stick out from other items given as gifts, and likely to become as much of a family favourite as it is in our house.