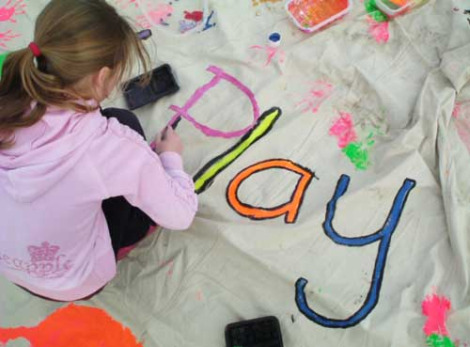 When it comes to toys, many parents like to think that there is at least a smidgen of educational value in the things we give our children to play with. And yet finding toys that keep little ones truly entertained and which stimulate their learning isn't always easy. So we've put together a quick review of some of the best educational toys on the market. These items should keep your little Einsteins amused for hours and keep those neurons in their noggins firing on all cylinders, too!
Learning to read and count:
Learning the alphabet is the first place to start when preparing children for  schoo

l but you can start long before that with fun alphabet songs and games. The Magnetic Wooden Alphabet Letters (RRP £9.99) from Bright Minds are great for helping children can learn every letter of the alphabet; place the letters on the fridge and the children can play and learn in their own time. Suitable for children aged 3+, these stylish wooden letters are a lovely alternative to the conventional plastic ones that many of us grew up playing with.
And if you're looking for something a bit more portable, this Magnetic Playcentre from the Early Learning Centre is £13.00 (down from £18.00) and includes 10 magnetic numbers, 40 upper case letters and 40 lower case letters . It looks great for spelling practice on the move, or keeping your budding brainiac entertained in the car.

The Early Learning Centre also stocks oodles of items from the Jolly Phonics series, including fun activity books from just £2.00 to help get reading and writing skills off to a flying start. Jolly Phonics is a fun multi sensory way to learn the sounds that letters make and how to put them together to build words. It's a superb series for learning all of the 42 main sounds in the English language but if your child is at school or about to start, do check whether the school is following this series first, to avoid creating any confusion in little minds.

Learning to count is made simple with the One, Two, Tree counting tree by Orchard Toys (RRP £8.99).  Suitable for children aged 3-6 years it's a 30-piece jigsaw with an activity guide and full-size poster to make counting fun.
First Words Snap (RRP £4.99) is a fun twist on the traditional card game. Suitable for children aged 5 and above, it's a clever way to aid literacy skills and introduce strategies to spell and pronounce new words.
Write and Write Again (RRP £9.99) is a pre-printed handwriting guide and dry-wipe board that encourages children to learn to write letters.  It's an ideal base to learn to write and teaches the correct formation for each letter of the alphabet. My children have a variation on these and they absolutely adore them. They're a briliant tool to get to grips with early on, as many schools use them to teach reading and writing, too.
Learning to tell the time:

The Teaching Watch (RRP£14.99) is a hit with youngsters. Water resistant with metal bezel, luminous dial and an easy-fastening Velcro strap, the watch comes with a 12 month guarantee and is a fun way for helping a little one get to grips with how to tell the time.

Tell the Time Snap (£RRP £4.99) is another fun twist on the conventional card game and an ideal way for children to learn the different time formats. It's suitable for 2+ players and for children aged 5 and above.
Learning to get dressed:

Getting littles ones dressed can be fraught with challenges, and teaching them to do it for themselves isn't easy, what with all those zips, hooks and buttons to negotiate.  So the Dressing Pirate (£17.99) is a lovely, entertaining way to teach children how to tie a shoe lace, hook a button, zip a zipper and hook and loop closures to make getting dressed lots easier. Once they've mastered all that they'll be dressing themselves in no time, and then your challenge will be exerting any influence over their sartorial choices! (Age 18 months +)
And for little music maestros, Smart Start Toys do lovely handbells for £2.99 each; ideal for creative development and boosting burgeoning auditory skills. Check out their animal castanets, too. Colourfully decorated in various animal designs, these wooden castanets are easy to play, making them a perfect addition to young children's musical collections. Percussion and rhythm are the foundations of musical appreciation and castanets are apparently perfect for childre

n to learn about and enjoy rhythm. At £1.95 each they're good value, too!
Play is absolutely core to the way children learn.  Dr Jean Piaget, a Swiss psychologist and philosopher, famously said that a child's work is his play and his toys are his words so if you want to give your rugrat a head start in all things educational, you can do nothing better than invest in some serious playtime together. Enjoy!