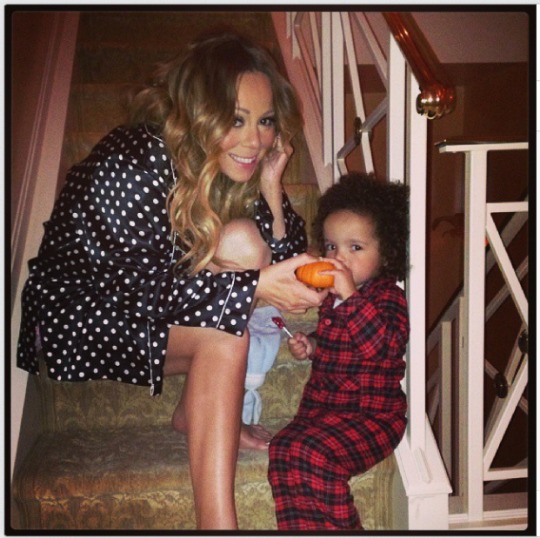 Looks like Mariah Carey is getting in the mood for some Halloween fun with her babies.
The diva tweeted this cute snap of her little boy, Moroccan, and wrote:
"Roc's first pumpkin!!!"
Mariah is mum to two-year-old twins, Moroccan and Monroe. The Daily Mail reports:
"The cuties are Mariah's children with America's Got Talent presenter Nick Cannon. In May this year, Mariah and Nick, 33, rented Disneyland for the evening to host a lavish fairytale-themed ceremony to celebrate the second birthday of 'dem babies,' as Mariah lovingly calls her twins, and renew their wedding vows for the fifth time."
Mariah has spoken in the past of her joy at becoming a mother, telling OK! magazine:
"Every moment is incredible and a blessing. Motherhood is an amazing thing. I never thought I would experience it because I always said I don't think I would do it because my career was always my life, but when you find the right person…" 
Best of all, you get to eat your kids' Halloween candy and claim it's in their best interests as you're just protecting their teeth...