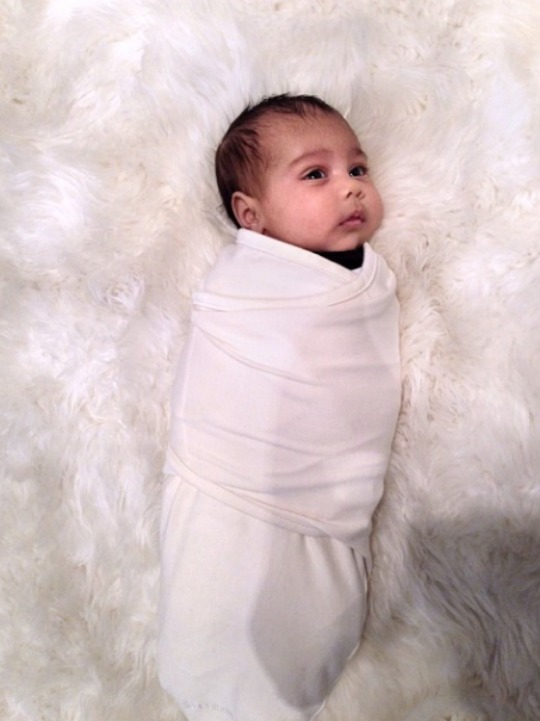 Proud Mum Kim Kardashian has taken to Twitter again - this time to show off her baby.
Kim and Kanye have been slow to show their baby to the world, releasing only one pic so far - not counting the bogus ones that they are supposed to have circulated, allegedly in a bid to catch out any members of their social circle who might have been tempted to sell on pics of their famous baby.
Along with this cute snap, Kim wrote:
"I missed waking up with my little angel"
Except she used a cute angel emoticon which I can't for the life of me work out how to replicate here. Anyway I'm impressed that as a new mum Kim has enough time on her hands to do cute emoticons.
Her tweet was presumably a reference to the fact that Kim and Kanye have been living it up in France for Paris Fashion Week, but clearly the doting parents missed their little girl while they were away.
Sweet to see that little North West (or Nori, as her parents apparently call her) isn't too cool for basic white baby blankets, too. Kim also recently tweeted snaps of the haul of designer spoils that she and Kanye received for their baby, but she's clearly pretty happy swaddled in a cotton blanket rather than clad in a Celine frock right now. Long may that last!
Although I did laugh out loud at one of the comments on Kim's Instagram page under this pic - one of her followers wrote:
"My Mum just said why have they mummified North West?"
Lolz.