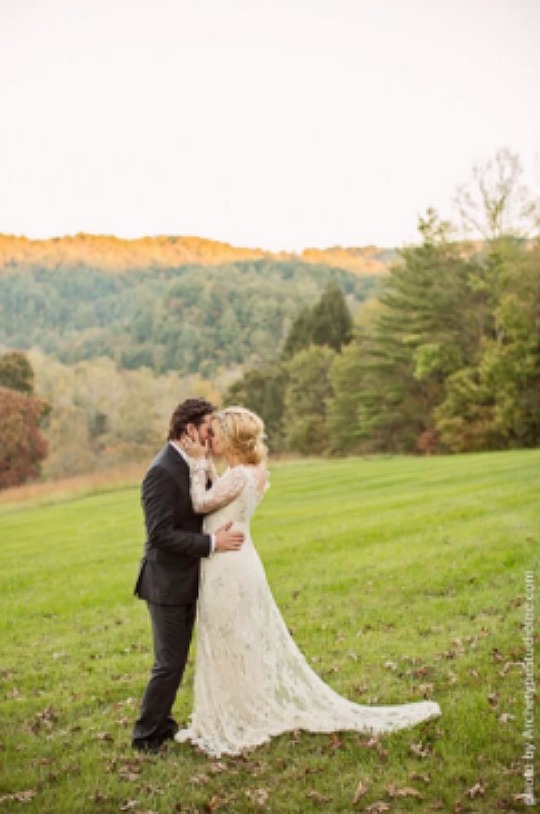 One moment we're telling you all about Kelly Clarkson's desperation to start a family, and the next she's telling the world that she's with child. Awesome.
The singer took to Twitter to make her big announcement, where she said:
"I'm pregnant!!! Brandon and I are so excited! Best early Christmas present ever :)"
The BBC reports:
"Singer Kelly Clarkson has revealed that she is pregnant with her first child."

"The 31-year-old posted on Twitter to say she and husband Brandon Blackstock were expecting their first baby together after marrying last month."

"Clarkson's publicist, Mika El-Baz, later confirmed the information but there has been no word on when the baby is due."
Spooky. We wonder if it's like the opposite of the curse of Hello, and every time Celebaby writes about a celeb who wants to start a family, happy news might follow...