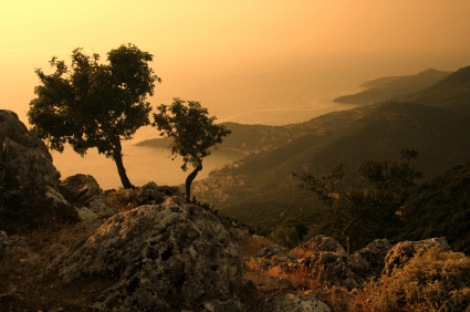 Going on holiday is essential. We all need a break and a chance to unwind but sometimes the reality is too expensive and we're stuck with hovering around the house. I've certainlyenjoyed (ahem) this problem more than once so I decided to trawl the web and interview other parents to find some great ways to have a break without going bankrupt.
Rent

If you are planning on a break in any of the major cities around the world then the cost of a hotel is enough to make you cry.  Instead of forking out the GDP of a small country for three days of hotel living, look into renting an apartment or studio.
There are plenty of websites that list homes and apartments across the globe that are up for rent, the prices varying according to the time of year and the size of the place itself. You can probably extend your stay for far longer than you'd have thought and the advantages of more space, healthy food (self catering costs less than eating out three times a day) and controlling your laundry are self evident.
Swap
This may not be everybody's cup of tea but a lot of people are getting in on the Home Swapping action. All you do is let them use your house while you use theirs and it will cost you nothing more than the upkeep you would have spent on your home anyway. Of course, there are some obvious issues that can occur like getting an awful house, or awful tenants in your own house, but there are many people who swear by the experience.
Become an Agritourist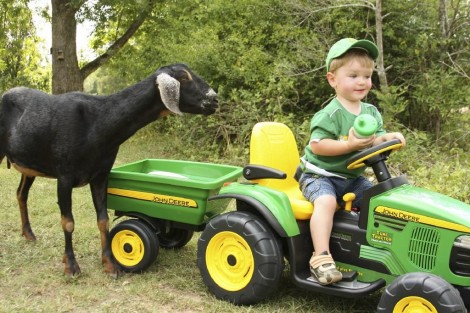 Yes, I was bewildered by this one too. The gist of it is that you stay at a farm in a B&B style layout and help out with some of the activities. It's particularly popular in Italy but there are a ton of options in Europe, Australia and the USA. Kids love getting into the swing of things, parents can recapture their inner child and you'll walk away feeling relaxed, fit and healthy.
Home Stay

This is one that enchanted me completely and was recommended to me by a friend.
"We had been too broke to go on holiday for far too long when I heard about how you can pay a small fee to live with a family in Bali," said Sonya, mum to Alfie and Lotte, "At first I wasn't sure I wanted to stay with complete strangers for two weeks but when I realised how cheaply it could be done, I decided it was better than no holiday at all."
Now Sonya is a convert and has actually gone back to stay with the same family again. She said it was so much better than staying in a hotel as her family got to experience life from the point of view of the locals. 
"We did and saw things that we would never have seen or done if we'd gone the usual route," she said, "And my daughter ended up becoming firm friends with their son and they now write to each other all the time."
Volunteer

Not only do I love the name of this organisation WWOOF but I love the idea too. In exchange for your hard volunteer work, you get fed and housed and taught all about sustainable living. You have to pay an initial registration fee of around £30 but you can participate at any one of 400 places in the UK and others in Europe too.
If you like the idea of expanding your child's horizons and learning something new yourself, then organic farming for free may be your best holiday yet.
Camp

Yes, yes, I know, this isn't a hugely inspirational thought and getting all the equipment can be an expensive operation. But, if you want to avoid the damp tent then why not look into cabins or caravans that are slightly more expensive but still a lot cheaper than the usual places.
While they may not be tres chic, you will find that most of these holiday parks (both in the UK and abroad) have plenty of dedicated activities for kids, are usually located near the hotspots for fun, views and sightseeing, and are easy to do. These are perfect for those Bank Holiday escapes, especially if you book well enough in advance.
The Risky Venture
If you don't care where you go, what time of the year you go, or what kind of accommodation you'll end up with, then take a chance on the holiday package deals that many sites like Expedia et al offer you. We recently booked a seven day excursion to Crete for £500. In total. That was the total cost for taxes, transfers, flights, accommodation and baggage.
The accommodation was shared by Cedric the cockroach and his mate, Cyril, but we honestly didn't care. It was all about the adventure for us and we weren't there to hang about in our apartment. We experienced the beaches, the archaeology, the history and the fantastic food and we really didn't spend much more once we got there.