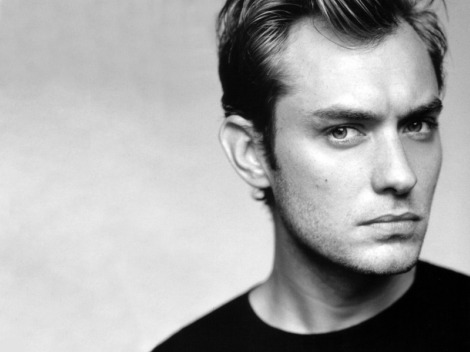 According to US magazine PARADE, Jude Law credits his role as Dad as being the most important thing in his life. I admit I rolled my eyes on reading this, given that he recently fathered a child with American model Samantha Burke and is widely reported to have had little to do with the child or her mother.
But get this, it's a cute quote, no?
"I used to sleep until noon, but it's not so bad to have to get up at 7 and give them breakfast. My daughter made me realize that if there's anything that's going to make a man of you, it's having your will broken by a little girl."
Ahhh. Go, Jude and his brood. Jude has three children with ex-wife Sadie Frost; Rafferty, 13, Iris, 9 and Rudy, 7. His daughter with Samantha Burke, Sophia, is 3 months old.
Still, being a Daddy to 4 kids sounds like a handful to me, so I've no idea how Mark Wahlberg manages, with his soon-to-be family of six. He and wife Rhea Durham have three children, Ella Rae , 6, Michael, 3 ½, and Brendan Joseph 15 months, and are expecting another girl any day now. But he's another Daddy gushing about how much he digs his role as Daddy;
"I'm the youngest of nine... four is enough... We were all raised with a lot of love. But we didn't get the kind of attention I think that we all needed. My parents had to provide to put food on the table. My mission in life is to raise my kids right. With all the success I've had in the world, if I fail at that, my life means nothing"