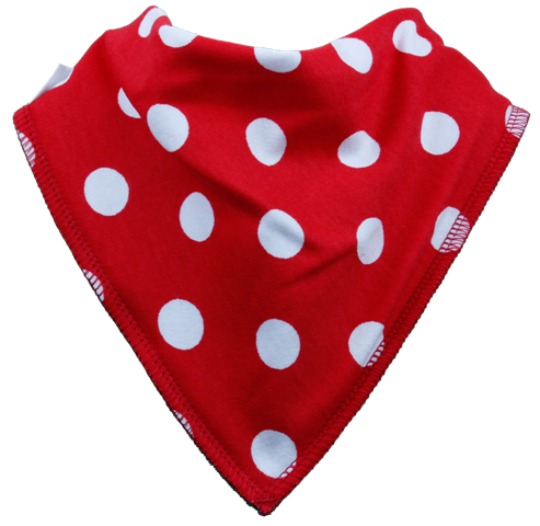 It's amazing how, when you have a baby after a gap of a few years, it seems as if a whole new market of must-have baby gear has emerged while your back was turned.
Bandana Dribble Bibs are exactly that kind of item. When my kids were babies these things didn't exist - we used bibs or muslins for mopping up dribbly cheeks, but we never bedecked our babies in cute cowboy style bandana bibs.
But nowadays no self-respecting baby would be spotted in public without sporting one of these. They're basically bibs designed to be worn as an outfit accessory rather than just at feeding times, as they're soft and comfy to wear but stylish too, and great for keeping clothes clean and dry on even the most dribbly of babies.
We were given a Bandana Dribble Bib as a gift but they cost £10 for a pack of four, or are available to buy singly. We absolutely love ours and use them all the time. It turns out that dribble bibs really are one of *those* items that you wonder how you ever managed without, and I always make sure there's a spare one stashed in our nappy bag. I'm sure they'll become even more indispensable once we hit the weaning stage too.
In the meantime, they look pretty darn funky too.