Reviews: Father's Day Gift Ideas @ Truprint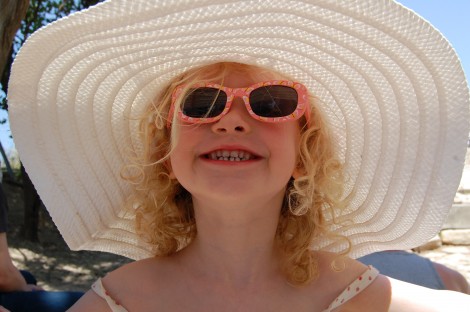 Whether you like it or loathe it chances are the kids LOVE to show some appreciation when it comes to Mother's Day and Father's Day.
And guess what – it is Father's Day in just under two weeks. If you're the mum, or the partner of a father, then put a big circle on the 20th of June.
The key is to get dad something that's meaningful, but also quick and doesn't empty the wallet. Photo gifts are a great way do just that, and you can get the kids involved in the creative process too. Here we looked at a few of the items that are available from Truprint for Father's Day. I've been using these guys for what seems like forever – since the days when I stuck my rolls of film in an envelope and posted it off. They're a well known photo processing brand in the UK, and now they're part of a well known US brand too – Snapfish.
This is one of my favourites – personalising a mug with a photo. PlayPennies mum Esther got one of these to send to her dad. "The kids liked the collage option, and spent ages picking out the right photos to include. You have to crop or edit photos in another program though as there aren't any options here. When we go the mug I was happy with how robust it felt, and also with the sharpness of the pictures."
It is possible to crop the photo a little bit, and rotate it,  if you choose the single photo mug.
Since his firm relocated to London, Lisa and her husband have been forced to spend weekdays apart. For his birthday, she bought him two of the photo mugs. "Each of the boys got to design their own mug, and there's space to put a message so they both thought up a little poem. One mug has been used as a pen holder, and the other for coffee. Despite spending a lot more time in the office dishwasher, it still looks as good as the other mug. Also happy with the chunkiness of them. My other half is very good at breaking the handles on mugs!".
Right now mugs are on offer for half price - £3.99. All you to do is enter the code TOPDAD at checkout. Offer ends at midnight on June 13th.

Got any arty or quirky photos? Stick them on a poster! I've a fabulous photo of my son making a snow angel in the snow this year that just looks perfect for more of an arty setting. I've already ordered a poster of it for my other half for father's day.
One of our mum's, Margaret, already has her poster. "I wanted to get something that I could put in a large wooden frame that Kerry had already decorated with her hand prints. She picked out the photo – she's sliding down a big tube slide that's all shiny inside. I liked the quality of the paper it was printed on – fairly thick so that you get the feeling it wouldn't tear if you were just blu tacking it to the wall. I wasn't
so thrilled with the photo itself."
"I didn't really understand how the enlargement process works to be honest, and while the image looked quite clear when viewed on the computer screen, blown up it came out slightly blurry. I can see that's in the photo itself now when I look at it 100% in my image editing software. You live and learn! The important thing though is that my three year old daughter loves it and wants a poster of her own now!"

I'm not a big person for carrying about photos with me of the kids – I hate the way they get dog eared. And I don't have a camera phone. So I'm going to be dropping heavy hints with the other half for one of these for my birthday!
It is an acrylic keyring. The photo goes in what looks like a fairly sturdy clear plastic surround. I've ordered one for the other half for Father's Day (they're only £2.99) and it hasn't arrived yet so I am not sure exactly what the quality is like. But I will update this review when it arrives.

As with the single photo on the mug, you can crop in a little bit on your selected image. You can also rotate the image.

Oh I do wish I could have got one of these when my son was younger! He'd have loved it. I gave him this photo of the three of us – mum, dad and baby – when he was about a year old and he loved getting it out to look at. After a while it looked really battered not to mention chewed! Something like this teddy bear (£9.99) would have been a great idea.
Instead we got one of these for my step daughter for her birthday, as a little reminder of her baby brother. It is soft, and it is cuddly. I'd have preferred it if you could pick the colour of the t-shirt. White seems a bit impractical especially if you're giving it to a child. My brother in law has ordered one to

give to his baby son on Father's Day, as a sort of reminder that daddy's around even if he isn't always there. Awww how sweet is that! I'll come back and update this review to let you know how well the teddy bear holds up after it reaches the clutches of a ten month old!
And Finally
These are just a few of the gift ideas that Truprint are offering. There's also what looks like a really lovely Father's Day card that you and your kids could put together, for £2.99. To guarantee delivery though, all orders must be placed by June 13th.