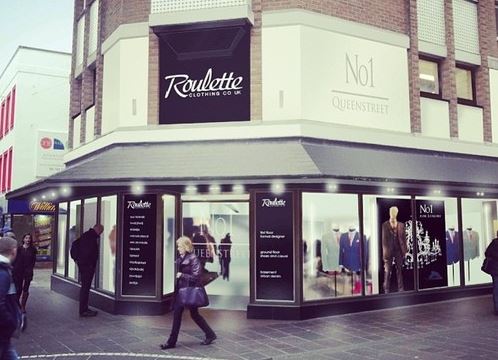 Roulette Clothing has a sale on men's clothing at the moment, with as far as I can tell, up to 50% off on men's clothing. It's not just winter clothing either, so maybe it's last years stock too - either way, they're great prices. Roulette Clothing offers free shipping on all orders to the UK, via Royal Mail Recorded Service and will typically take 1-3 working days.
I was surprised today when a friend told me her husband only buys branded clothings. She's opposite, almost a little hippie, and he only wears 'label' clothing. Clearly the fact that I've never noticed means I'm more in her camp than his, but still... I think I should point him in the direction of this sale, so she can save a few pennies!
Based on the Island of Jersey, Roulette Clothing is now online, meaning their mix of designer fashion is accessible to fashion devotees everywhere.
There are 147 items in the sale, so plenty to get you started.
You'll find everything from shirts to wallets, scarves to shoes, cufflinks to coats. There's casual to smart wear, as well as spring to summer and winter.