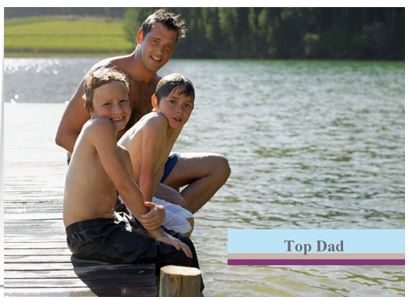 It's Father's Day in one month tomorrow, and I'm trying to be prepared this year. I found that Photobox has a fantastic sale on at the moment with canvases from £7. My husband works from home and I think a lovely 60x40 canvass for £29.99 to decorate the room would be a lovely gift without breaking the bank.
My husband walked in on my browsing the different canvas sizes, and he commented that these would make a great gift for the grandparents, which of course I heartily agree with!
The canvases in the sale start at 30cm x 30cm (12" x 12") for £7, reduced from £29.99. The standard rectangular canvases start at £12.99 instead of £24.99 for the 30cm x 20cm (12" x 8") canvass. 

Creating your canvas on Photobox is super easy - upload a picture, choose your options: like portrait and landscape, wrapped or white border and so on.
There's also a 25% off offer plastered around the website. You can't use this on your canvas, but the cost of the canvas does count towards the £25 you need to spend in order to take advantage of the offer - so say you add a £12.99 canvas (for which you'll pay £7.50 delivery) and then you add a box of Thorntons chocolates with an personalised lid for £19.99, (delivery £4.99) your canvas will count towards the £25, meaning you can take £5 off, and your total for the canvas and the chocolates delivered, is £40.47.
Add an Awesome dad t-shirt and a mug from Boots, and Father's day is sorted for under £50.