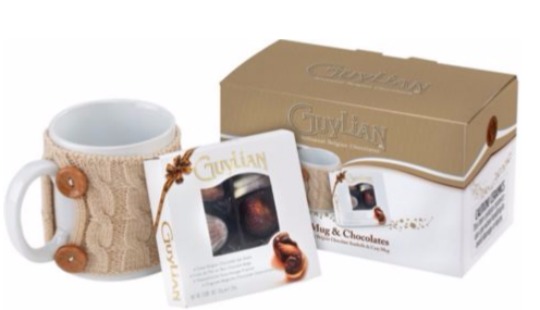 BARGAIN ALERT! If you are needing to buy a wee thank you present for someone then this Guylian Mug Gift Set is ideal. Think of those nursery helpers or school teachers that you like to give a little something to at the end of the year. If you are buying for more than one teacher then it can cost £££'s. The Guylian Mug with Knitted Cosy is reduced from £7.99 to just £1.
The Guylian Mug with Knitted Cosy Gift Set contains a mug, knitted mug cosy,and 65g box of Guylian Seashell Chocolate. It all comes in a gift box. If you haven't tried the Guylian Seashell Chocolates then you are in for a treat. They have that praline, inside of a Kinder Bueno kind of flavour. Very smooth, indulgent, melt in the mouth chocolates.
The availability of these is less than full across the United Kingdom, but at £1 these are getting snapped up. There's still plenty out there.
You can Reserve and Collect the Guylian Mug with Knitted Cosy for FREE from an Argos near you. They are out of stock for home delivery.