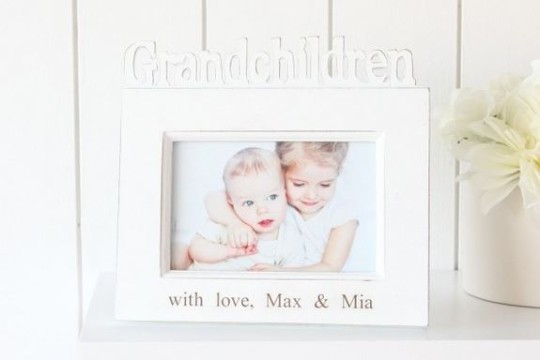 Father's day isn't all about dad, is it? There's got to be a slice of the action for grandad, grandpa, pops, or whatever you call him where you are. I mean, you have him to thank for Dad anyway, and since he doesn't get a day to himself, he'll have to share Dad's! My 1st Years have a great offer at the moment with 15% off for PlayPennies readers when you use the code, PLAYPENNY15 so have a look below at what we've found for grandads.
Of course there's a good selection of gifts for dads too, but grandfather gifts include the Grandfather Cufflinks & Box* for £12.24 when you've popped the discount code in at the checkout.
There's also a selection of photo frames with 'Grandchild' or 'Grandchildren' starting at £10 - that's £8.50 with the code.
But, have a look at the 'gifts for grownups' page to see what else is available, whether for their daddy or yours, and don't forget your code for 15% off.